Jul 30, 2020
New York Vet 2020 Rescheduled to 2021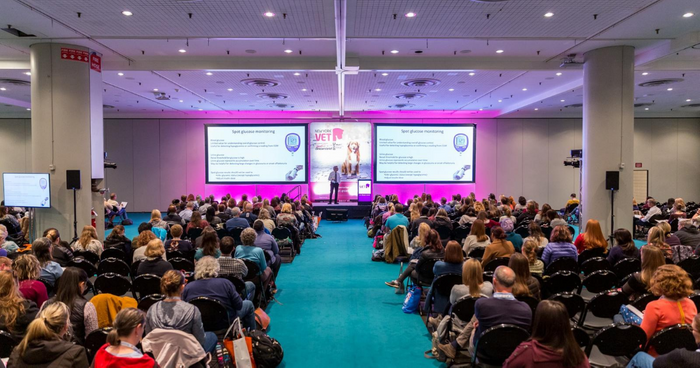 NEW YORK, NEW YORK (July 30th, 2020) - In light of ongoing developments regarding COVID-19 and extensive consultation with our partners and the veterinary community, we are rescheduling New York Vet 2020 to November 4-5, 2021. The 2021 event will continue to be hosted at the Javits Center.
We have decided to reschedule New York Vet to 2021 out of an abundance of caution. This continues to be a developing situation, and we are doing our utmost to offer clear communication on an ongoing basis as matters evolve. We are glad that we can still offer the veterinary community the education they need through our new, online CE portal, "Vet Show Academy," as well as free webinars for further credits.
"We have been on top of the news and guidelines regarding COVID-19 since day one," said Dan Read, Senior Vice President of CloserStill Media. "Our main concern, above all, continues to be the health and safety of everyone involved with our events. We have made this decision to reschedule New York Vet based on public health recommendations and discussions with our partners. We know with full certainty that we will deliver top class events for the veterinary community once this situation has resolved and our community feels safe again."
During times like these, it is important to be reminded of the purpose that exhibitions and events serve. They are essential to businesses and people all over the world as a way to meet, learn, and collaborate. Events help support small businesses, mid-sized companies, and the global economy. Our vet shows are a platform for people with shared values and interests, and we will push through any obstacle to fulfill our mission to create these types of opportunities.
CloserStill Media is the proud creator of the Vet Shows: New York Vet, Austin Vet, Chicago Vet, Washington D.C. Vet and Wild West Vet. CloserStill is one of the world's fastest-growing exhibition businesses, running best-in-class events in the technology and healthcare sectors. Winners of over 30 major industry awards in the last 7 years, CloserStill Media is dedicated to exceeding the expectations and needs of all audiences, with a mission to become the leading exhibition business in the world.
Did you register for New York Vet 2020? Check your options here.